Sunday, October 08, 2017
Location: Treinen Farm Corn Maze and Pumpkin Patch, W12420 State Road 60, Lodi, WI 53555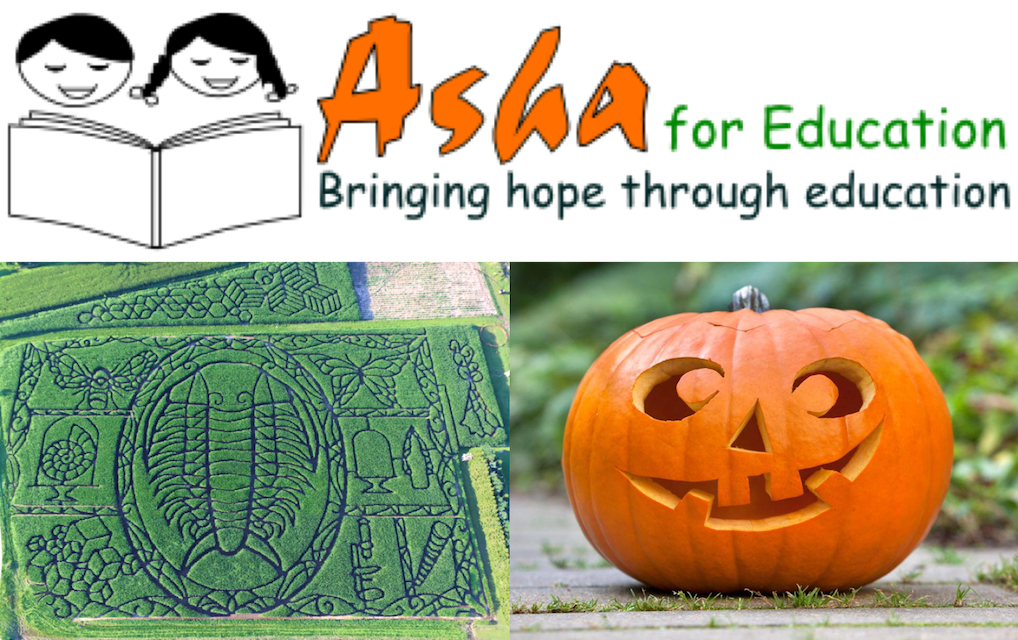 Asha for Education – Madison Chapter brings to you a Fall-themed day out getting lost and finding fun in corn mazes (the biggest one in Wisconsin) and spooky pumpkin patch at Treinen Farm! $18 ticket includes entry into the Corn Maze and Pumpkin Patch and transportation from UW-Madison campus. All funds go to Asha for Education. Limited spots. Please visit the Facebook event page to sign up and get updates on this event.
The award-winning Treinen Farm Corn Maze features a 480-foot fossil. Visitors will navigate their way through a giant trilobite, Wisconsin's state fossil and the main feature of this year's design.
The idea for the maze came from the University of Wisconsin–Madison Geology Museum and it is the first time the farm has accepted an outside design. Patterned in an art nouveau style, the maze encompasses a Wisconsin Cabinet of Curiosities, offering bits of Wisconsin's natural history alongside the trilobite.
https://www.youtube.com/watch?v=m3YY695qD-k
Here's a quick itinerary for the outing:
October 08th, Sunday
9 AM: Departure from UW-Madison campus.
10 AM: Check-in at Treinen Farms.
10:15 AM – 1:20 PM: Have fun at the farm, solve the maze and relish the pumpkin patch.
2:00 PM: Back to Madison.
Here are some pictures from the Corn Maze and Pumpkin Patch trip. More pictures can be found in the Picture Gallery and on our Facebook page.