Sunday, November 04, 2014
Location: Varsity Hall, Union South, 1308 W Dayton St, Madison, WI 53715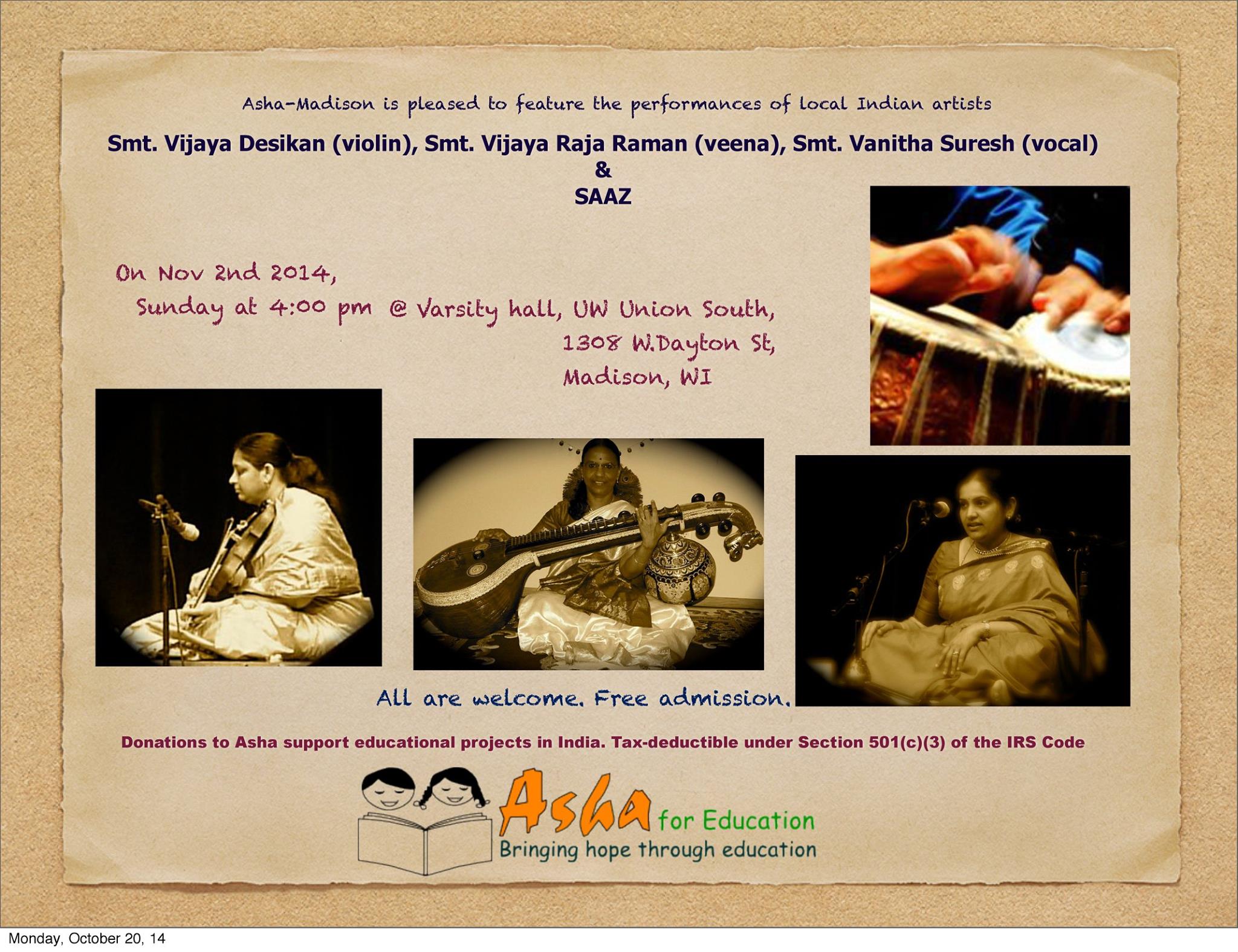 Asha for Education-Madison Chapter is pleased to invite you and your family to an Indian classical music concert, featuring performances by Local Indian artists. We have the following artist line up for the evening:
Smt. Vijaya Desikan (Violin)
Smt. Vijaya Raja Raman (Veena)
Smt. Vanitha Suresh (Vocals)
Saaz (Indian music group in Madison)
When? November 2nd, 2014, 4 pm (Doors open at 3.30 pm)
Where? Varsity Hall, Union South, 1308 W Dayton Street, Madison
The event is FREE AND OPEN TO ALL! Donations to Asha for Education support educational projects in India.